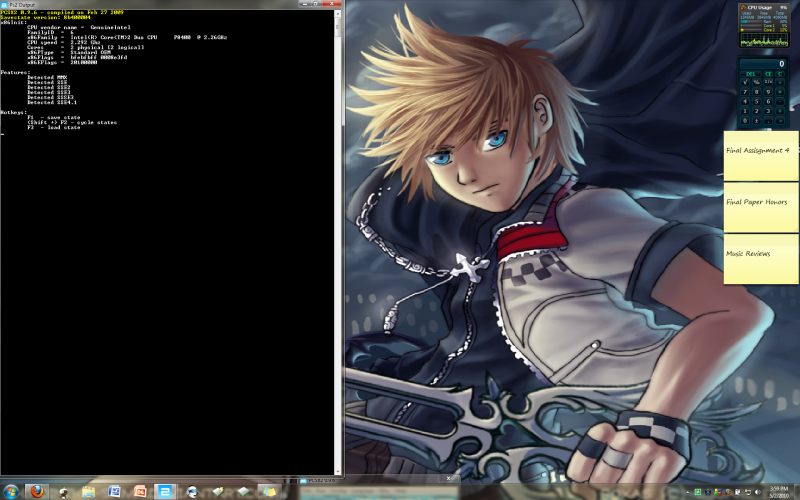 This is what PCSX2 sees in terms of specs...a medium-end duo core processor, 4 GB of DDR3 ram, and a discrete Nvidia 9800GTM graphics card with 1GB discrete memory and shared memory on top of that.
I'm looking to play Kingdom Hearts II, and some Final Fantasy X on this, any suggestions as to what settings I should use? I'll list my plugins here too for reference.
GRAPHICS- GSdx890 (MSVC 15.00, SSE41) 0.1.14
Cdvdrom- Linuz Iso CDVD 0.8.0
Sound- SPU2-X r2693 1.4.0
Bios: USA v.2.00
Speed and efficiency is what I'm looking for, best frame rates for the graphics! Thanks for your suggestions!