I have spent more than 40 hours playing Final Fantasy XII. I did not understand the story much to be honest. My vocabulary is no good for historical subject. I didn't care much about characters' dialogs, either. The problem is after reading 'bout Larsa on Final Fantasy Wikia this morning, I learned that she is actually... a boy. Aaaaaaaaaaaaaa.........
Having played more than half of the game, I always thought that he was a 22 - 23 year old girl, with hoarse voice, looked cute but short. Now I learn the fact that he is a 12 year old boy and that's why he's short.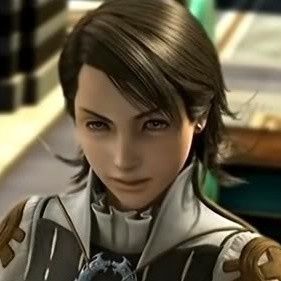 I tried looking at him again and again only to find a cute girl. I think I need to visit the ophthalmologist.

Do you guys think it is my eyes that's the problem? Or it is because of the bad character designer Akihiko Yoshida?
Intel Core 2 Quad Q9400 | nVidia GeForce GTX 750 | 4 GiB DDR3 @ 533 Mhz | MSI G41M-P28 | Cooler Master RS-390-PMSR-A3 | Xigmatek TYR SD962 | LG Flatron W1943SE | HP KB-0316 | MotoSpeed F60