12-06-2012, 07:06 AM (This post was last modified: 12-06-2012, 07:25 AM by Metagondria.)
well, iam like inches away from playing this game through when i get stuck because of an stubborn slave

Appearantly , mind controlling slaves dont cross bridges nor do they jump from ledges !?
Now, i have to get that piece of stubborn ove to the other side to reach the switch... only thing is this ↓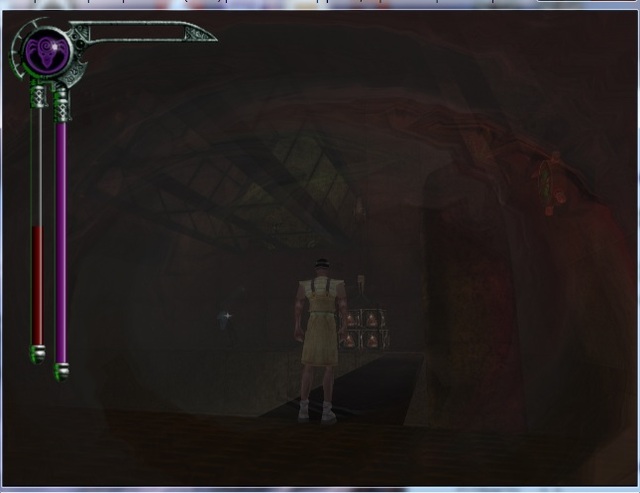 He/she refused to obey my command to cross the bridge !!??
Is this an game bug, am i screwed OR is there still hope for an pscx2 work arround

?
So far, i have tried SW/HW DX9 - DX11 mode... disabled Speed hacks , also changed clamping mode to Extra+preserve !!
Iam at lost here !!
darn , that hurts... so close .. yet so FAR !!!
cherriepoppers,
HOBO
→
ASUS M3A32-MVP Deluxe
CPU
→
AMD PII x4
[email protected]
stable
COOLER
→
Antec HO2 920 (Water/air)
RAM
→
4x2 giggles Corsair Vengeance DDR2 800mhz
GPU
→
VTX HD6870 / 1 Gigabyte GDDR5
OS
→
Windows 7 x64 (Ultimate) / SP1