Hi guys i recently wanted to try out my brothers Budokai 3 (not tenkaichi) on PCSX2 and it works but the FPS is pretty low. I checked the other topics people made but i couldnt find a solution.
The thing is that PCSX2 is telling me my game is at 50 fps constant while fraps is telling me its only 20....but it really feels like about 30....
Here are my specs:
Windows Vista home direct x 10
geforce 8500gt
Intel Core Dual core (2 ghz each)
2 gig ram
I can run tenkaichi 3 perfect speed but this one is giving me quite the headache.
http://www.youtube.com/watch?v=hASYcpf7Tgg
My FPS is slightly more than that persons right there...
I also installed the beta to try out the Vy Cycle Stealing hack and it actually reduced fps...
Here are my setup pics: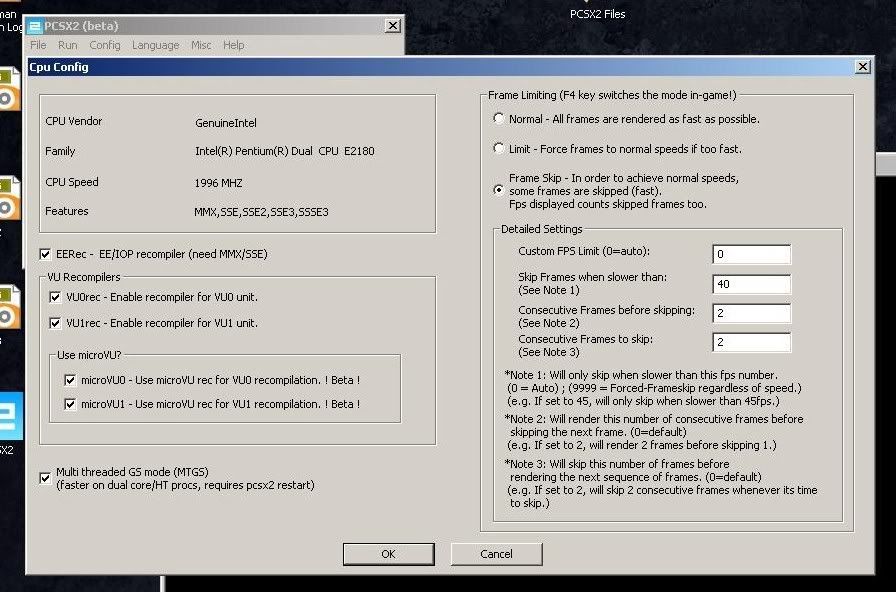 Thanks a lot for the help, its much appreciated!