01-31-2020, 12:14 AM (This post was last modified: 01-31-2020, 12:38 AM by GhostSlayer.)
Hello everyone,
I am new to the forums but I actually use PCSX2 since 0.9.8 and since then I've had a serious GS problem with the famous Call of Duty 3 game. The textures is not as in the original PS2 form and so the gameplay is super slow it is as if the gameplay is just moving pictures.
The screenshot will prove my point much clearer. Anyone knows what to do with it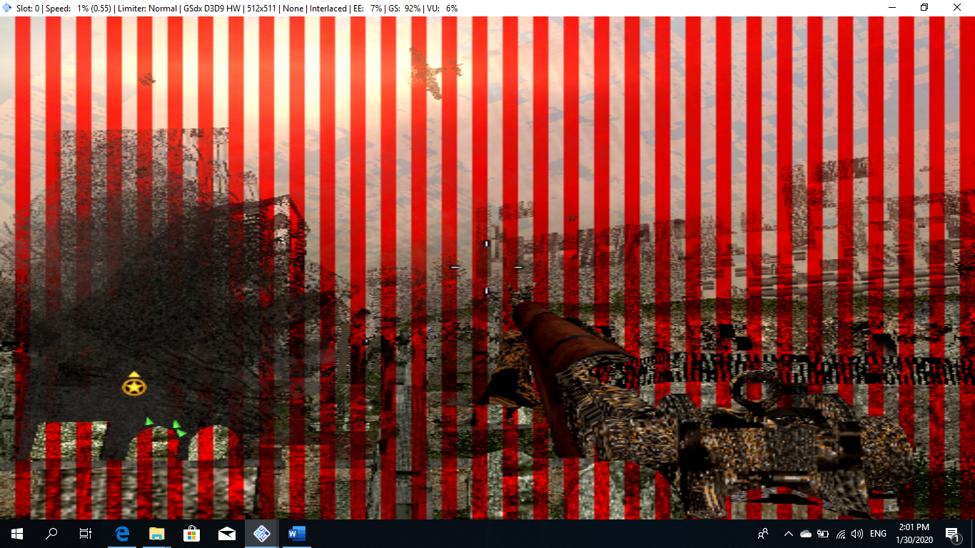 Quick note: I used EE full clamping mode and turned speedhacks off and on and it still goes this way.