Hi!

What I am wondering is if there is some settings you guys know that I havent used that could make Kingdom Hearts II Final mix work better on pcsx2 1.3.0
Saw this video:
https://www.youtube.com/watch?v=DdDnRSp4UIc
and she was using a 60FPS patch that would make the game look better. Would that patch make any diffrence for me when I alredy got 60fps?

(Also why is it 512x448 in the bar?)
Settings I changed is, GS Window to 16:9 and 1920x1080. Also "Enable widescreen patch" and this: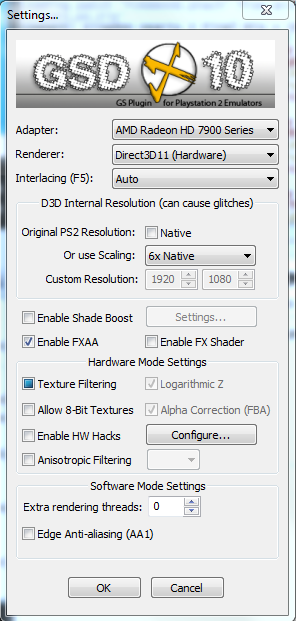 My Computer
Host Machine Init:
Operating System = Microsoft Windows 7 Home Premium Edition Service Pack 1 (build 7601), 64-bit
Physical RAM = 8190 MB
CPU name = AMD Phenom™ II X4 955 Processor
GPU name = AMD Radeon 7950
Vendor/Model = AuthenticAMD (stepping 03)
CPU speed = 3.210 ghz (4 logical threads)
x86PType = Standard OEM
x86Flags = 178bfbff 00802009
x86EFlags = efd3fbff