Hey guys. I got this strange issue after resetting all my PCSX2 settings. Suddenly, the game window displays the game twice.
Here's an image: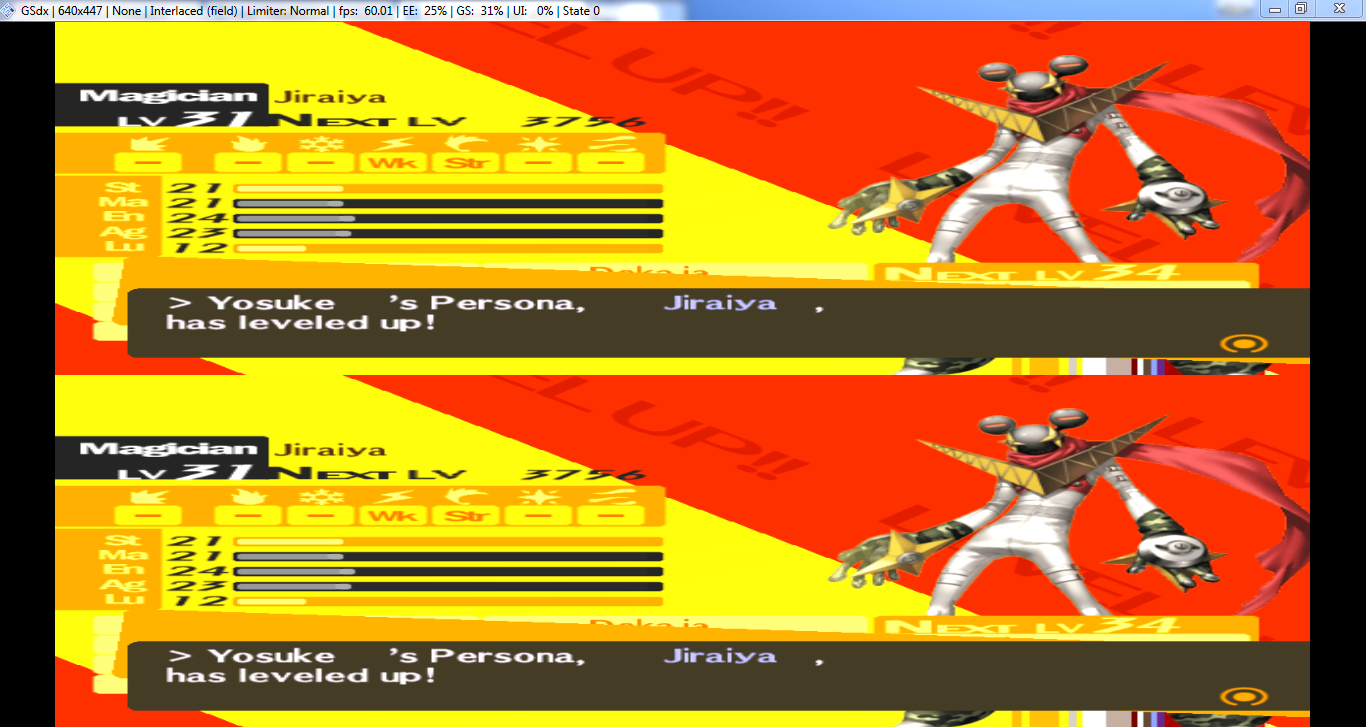 Persona 4 also has this issue with text spacing. Certain words are spaced strangely so that you get these big breaks in a sentence. This only began after I applied a widescreen hack, but it persists even if I disable widescreen. I tried a text fix hack, but it hasn't helped. Has anyone else had this issue?
I've included the log, if that helps at all.
Thanks everyone!