Hey guys first off thanks to anyone who reads this and takes the time out to help me with my problem.
I recently wanted to play Kingdom Hearts 1 on my PC. I have the original CD as well as the ISO. When i tried it on my PC i did not work, i guess my specs were too low. I eventually got it to play but at very slow speeds. So a couple of weeks later I ended up buying myself a 17" mac book pro.
Now there is a program on the mac book called Boot Camp, which lets you run Windows on the mac. It is the preferred program for people who want to run games on their mac's. So i figured this would be the key to playing KH1 (no pun intended)

. So I install boot camp and download the emulator, plugins, etc.
Now here is my problem, no matter what type of combination i use with the plugins, i cant run the game at a normal speed.
Here are my mac book specs, i have the standard setup for a Mac book pro:
http://www.apple.com/macbookpro/specs-17inch.html
I equipped the Boot Camp version of windows with about 2Gigs of RAM, and im guessing it is running on the same video card's that the Mac book is running (NVIDIA GeForce 9400M & NVIDIA GeForce 9600M GT). I also gave it 2 virtual processors, i don't even know if it needs 2 but i put 2 just to be safe.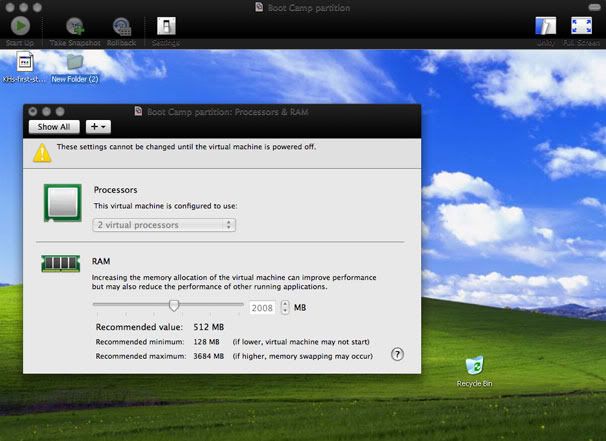 Now here is a screen of my settings. These settings get the game to run. The graphics looked perfect, the screen was a bit bouncy, but it was extremely slow, running at about 5-9fps. The CDVD Drive that i have now was the only one that let the game run.
When i try and run the PEOPS Plugin the Emulator screen disappears and i have to wait about 3-5mins then I get an error saying "Error opening CDVD plugin"
Here are the settings i was using for the PEOPS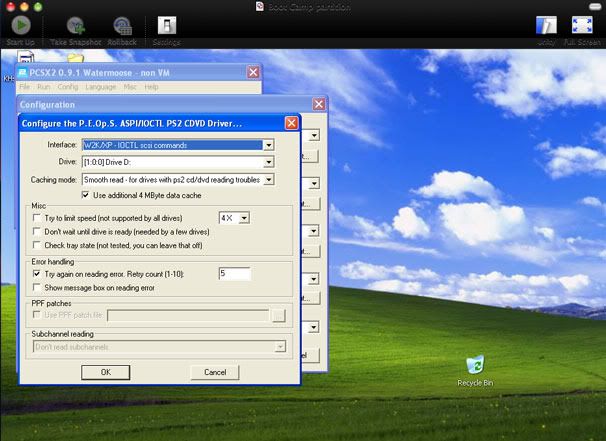 So im not a 100% sure if it has to do with the graphics plugin, or the CDVD Plugin. So that's why i need some help. I have seen people running the PS2 emulator smoothly on the mac so im almost positive the problem is'int with the computer itself, i mean it has 2 NVIDIA graphics cards that are both 9000+ so why wouldn't it be able to run the emulator?
Sorry for this being so long, im just trying to provide all the info i can so someone can help me resolve this problem. Thanks again to anyone who can help me.