Hello everyone.
First of all, I want to apologize for my bad English, this publication that I am creating based on the Google translator.
Since yesterday I am testing solutions to fix this error that is seen on screen: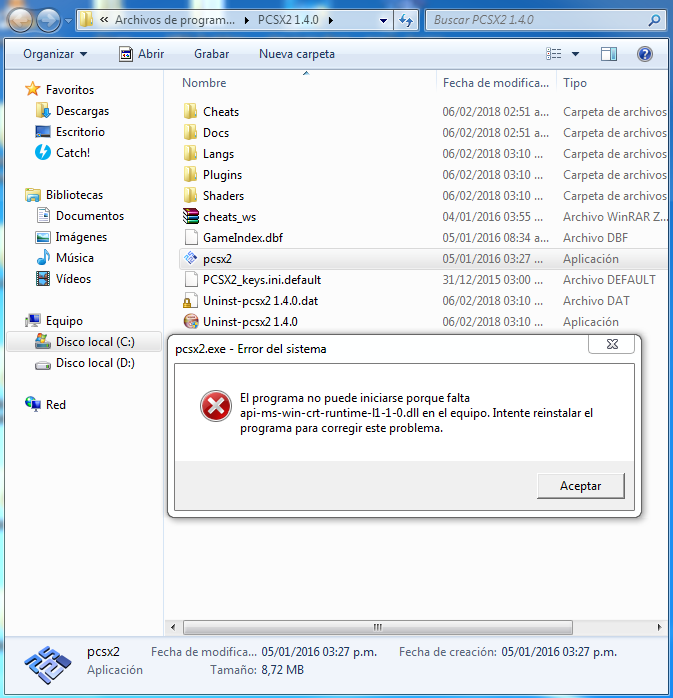 I have portable PCSX2 1.3.0 and it works perfectly, but i want to install a most recent version of the program, like 1.4.0 or 1.5.0 how you can see in the screenshot.
I tested ways to fix this error:
-Install/Reinstall and repair Visual C++ Redistributable 2015 x86 and x64
-Tried to install W7 Service Pack 1 (It gives me a installation error)
-Update "DirectX End-User Runtime"
-Update .NET Framework (It don't let me install 4.7, i have 4.5)
I hope you can give me a help, please.
My PC:
AMD FX 6300 @3.5Ghz
Windows 7 Professional 64 bits
8GB RAM
GTX 1050 2GB