03-18-2010, 11:51 PM (This post was last modified: 03-18-2010, 11:53 PM by ThanatosXIII.)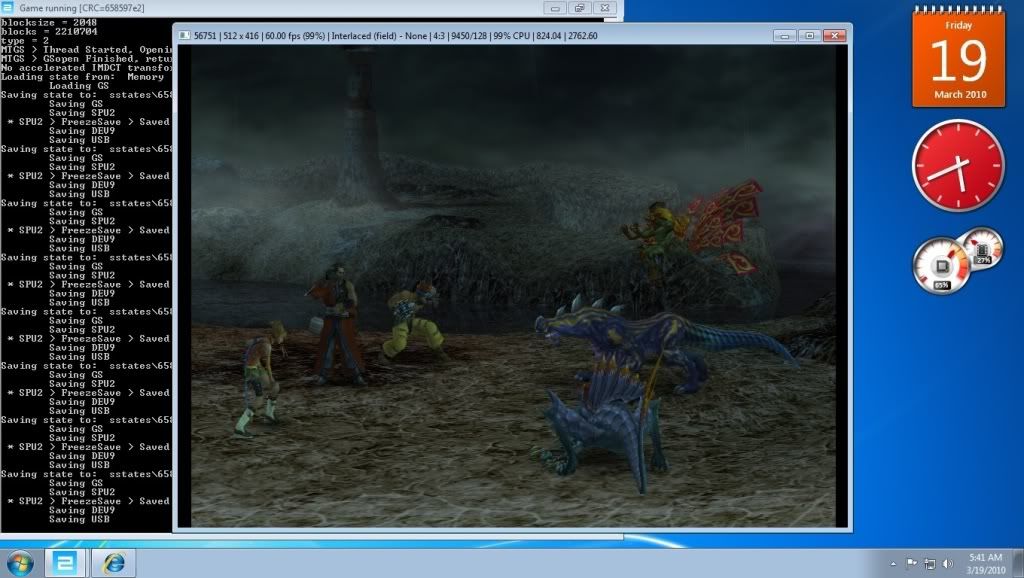 Well,as the pic shows.Waited for enough time but still the command bar doesn't show up.I don't know why,but it happen only at Thunder Plains.So if that happens,the game stuck there.*sigh* Good thing I always save.
So...I don't know if there's another thread like this were made,but well..gotta ask.
Any help would be greatly appreciated. =)
***My PCSX2 settings***
PCSX2 0.9.6
GSDx 890 SSE41
2x Cycle Rate Speed Hack
INTC Sync Hack
IOP 2x Sync Hack
(as for advanced,I leave it at default check)