Hi everyone. I just ironed (most of) the kinks out of pcsx2. I have FFX up and running, but there are a few problems. First off, some of the CGI clips are blank. I was especially sad to see the epic blitzball cgi as a blank screen: Afterwards, the sky was kind of glitchy when Auron was talking with Sin overhead.
The other problem is less important, but still kind of annoying. During battle sequences, horizontal lines are visible on the action boxes, and whenever I hit an enemy, a boxy thing surrounds the damage number: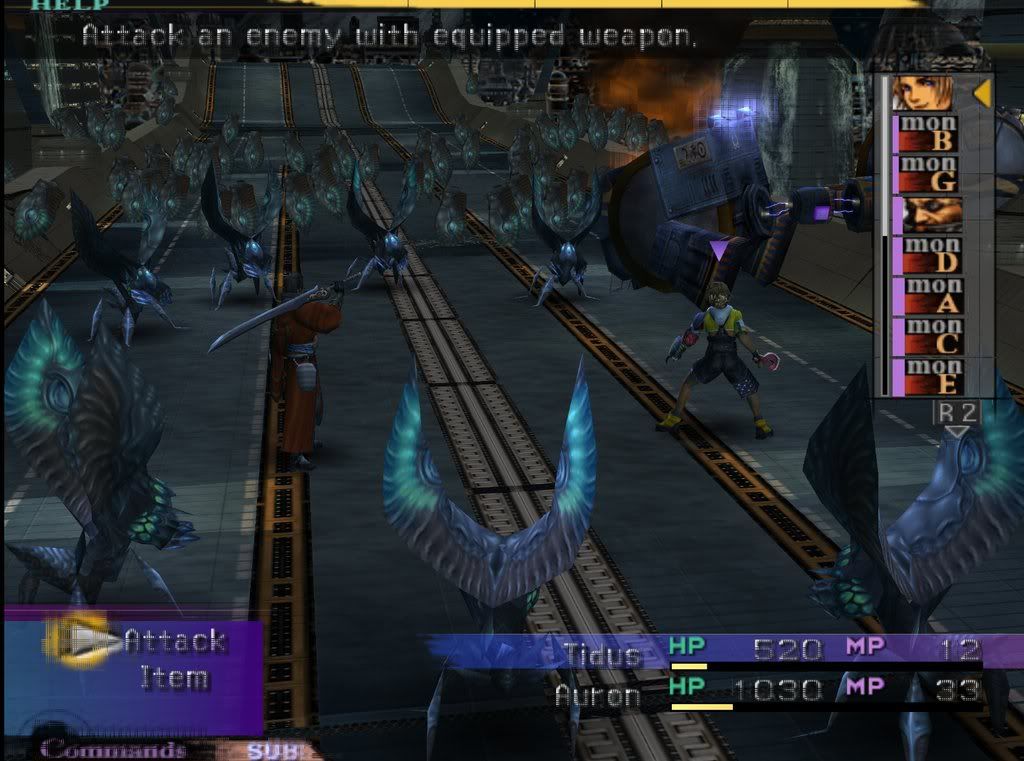 Any help? My specs include a Dual 2 Quad, nVidia GeForce 280, 4GB RAM etc...
I'm using the GSS graphics plugin: