Hey guys!
I've been strolling around the forums for quite a good while trying to figure out what's wrong, but haven't come across any solutions despite all the countless searches and some fiddling around with things myself. So here's the issue:
Both, FIFA Street 1 and 2 give me a blank black screen right after the first loading screen after the PlayStation 2 logo animation, then the whole emulator freezes and crashes eventually. No error messages in the console, and the emulator tells me the game is running steadily at 50+ frames per second. Tried different renderers from DirectX 9 & 11 both software and hardware to OpenGL, both software and hardware. Tried different settings on all of them. Nothing seems to work. All I could do is get the background image visible on the loading screen.
Here's the last thing the emulator shows me: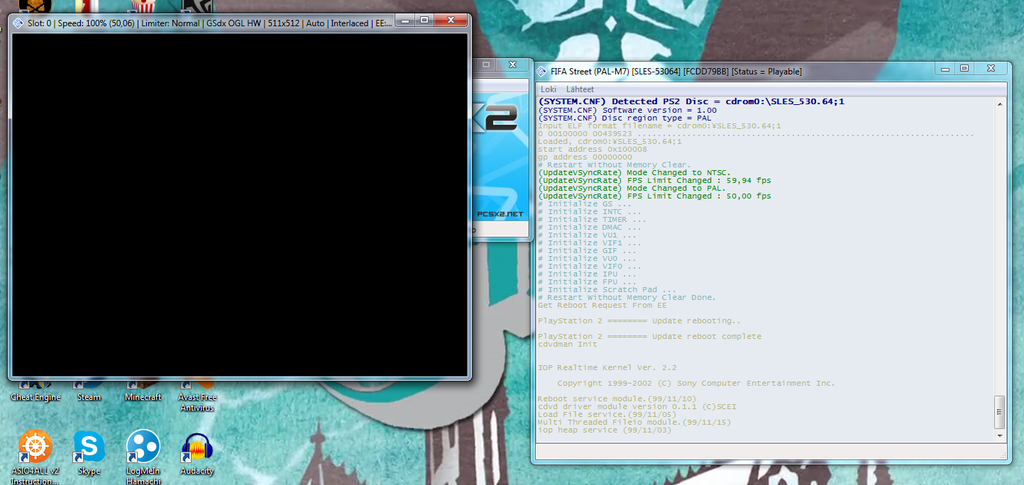 Here are my PC specs:
- Intel Core i5 4690k @ 3.5 GHz
- Gigabyte GeForce GTX 1060 Windforce OC 6GB
- 2x 8GB (16GB total) DDR3 Kingston HyperX RAM
Hopefully someone can help me!

 Thanks in advance.