04-11-2018, 12:25 PM (This post was last modified: 04-11-2018, 12:27 PM by Zerohour2k12.)
Hey Guys! Good Day! I'm Playing Fatal Frame II Crimson Butterfly and I've run into a weird graphic problem which prevents me from progressing through the game..... I've tried different Plugins, Older PCSX2 Versions and even Hardware and Software Modes but it didn't work....
The Thing is.., I'm currently at Chapter Seven, at the start of the chapter is a part where you'll be chase by a ghost and have to run from it, during this the screen is dark and as you run, you'll automatically enter a door....
as seen here: 
My problem starts at 02:02 of the video.....
as soon as I enter the door, the screen gets messed-up and I can't see a thing!
as seen here: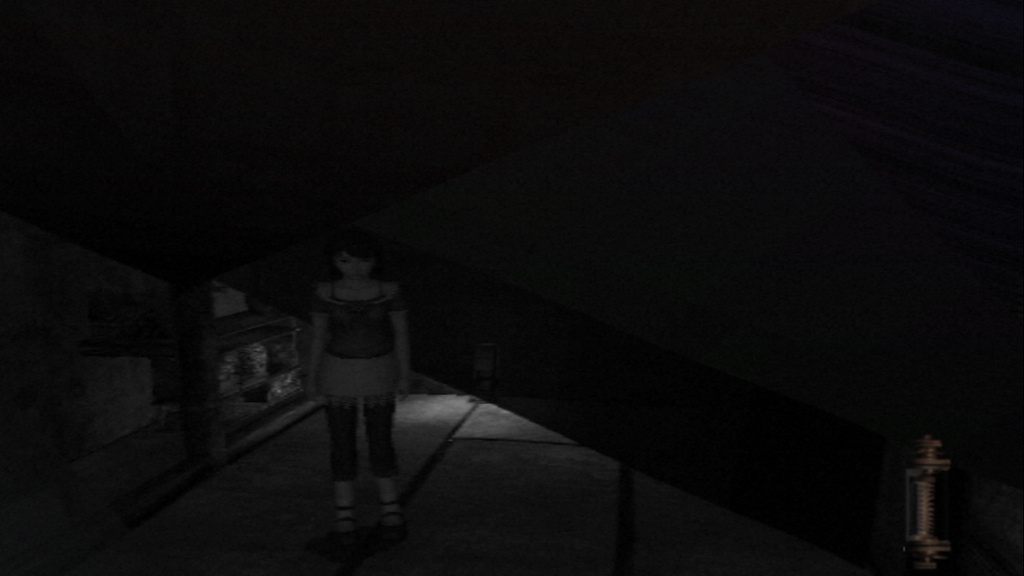 really wanna see this great game through guys!
your help will be much appreciated!
Thanks!