I am doing a walkthrough of P3 for my YouTube channel but I am having some issue getting GSDX to work correctly with the game.
I get stuff like this happening in the Dorm and a lot in the main area of the school: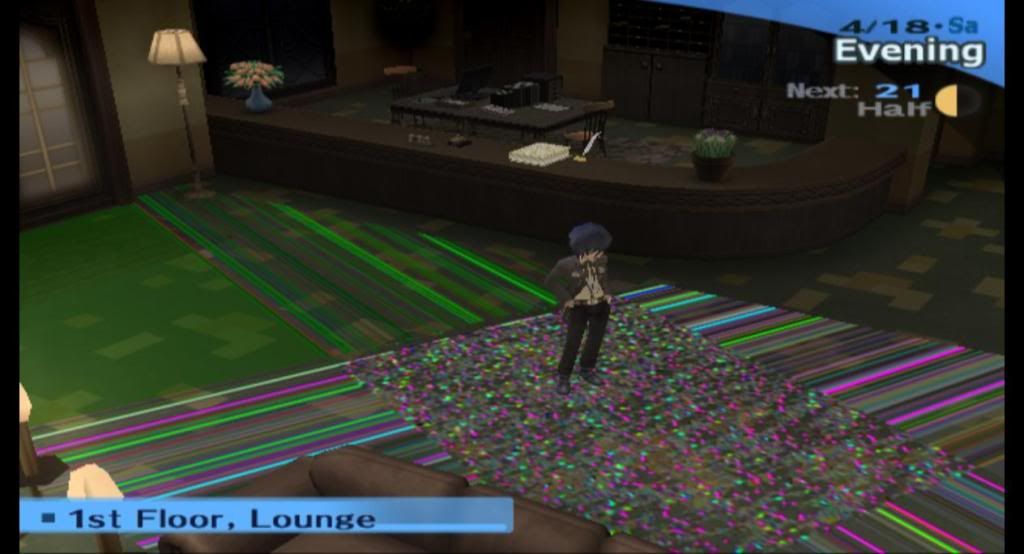 I am using GSDX 890 SSE3 0.1.14, D3D10 Hardware, 1280x720 59hz, no interlacing, 16:9, native internal D3D Res, NLOOP and Texture filtering.
These settings give me the best fps while recording, but I still get some dips here and there curing conversations and a stead -10% to -20% fps at the school.