Hi, everyone! First time posting. I've been
trying
to use PCSX2 for years. I'm so happy a lot of progress has been made. A year ago I was able to fully play through Persona 3. And with the 1.0 release, Final Fantasy XII now works near-flawlessly. I'm beside myself with glee. But since I like pressing my luck, I'm now trying to get some other games running well, and currently I have an issue with the first Sly Cooper game.
There's a rather heavy and distracting motion blur effect (while moving around) that doesn't seem be present when I play my copy of the game on my console or on any gameplay videos on youtube. Maybe it was much less noticeable on CRT TVs?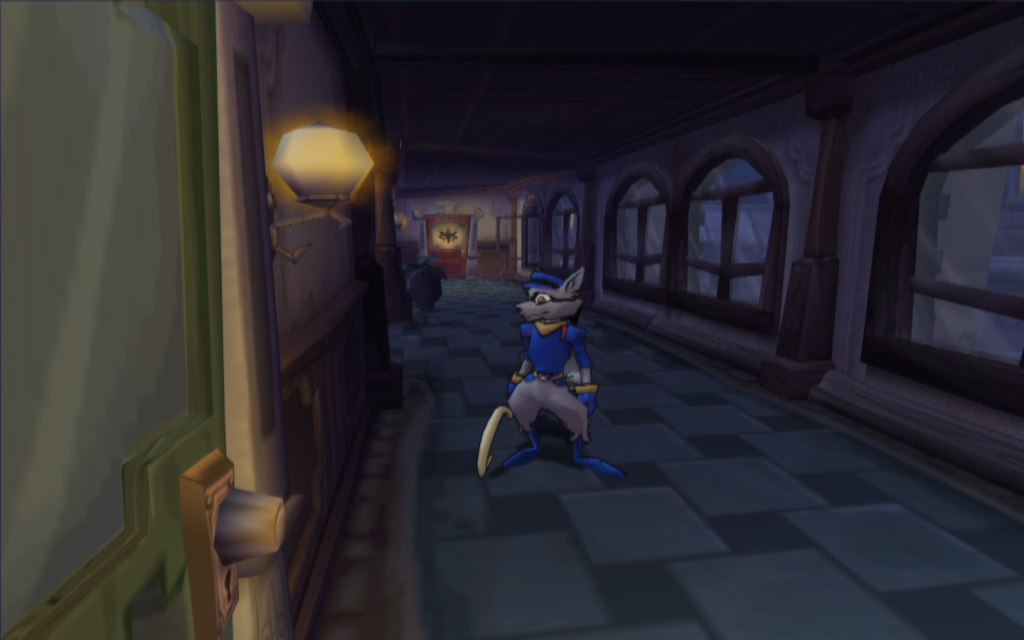 In this picture, I'm not moving the character or camera. Things are already kind of fuzzy but I wouldn't say blurry.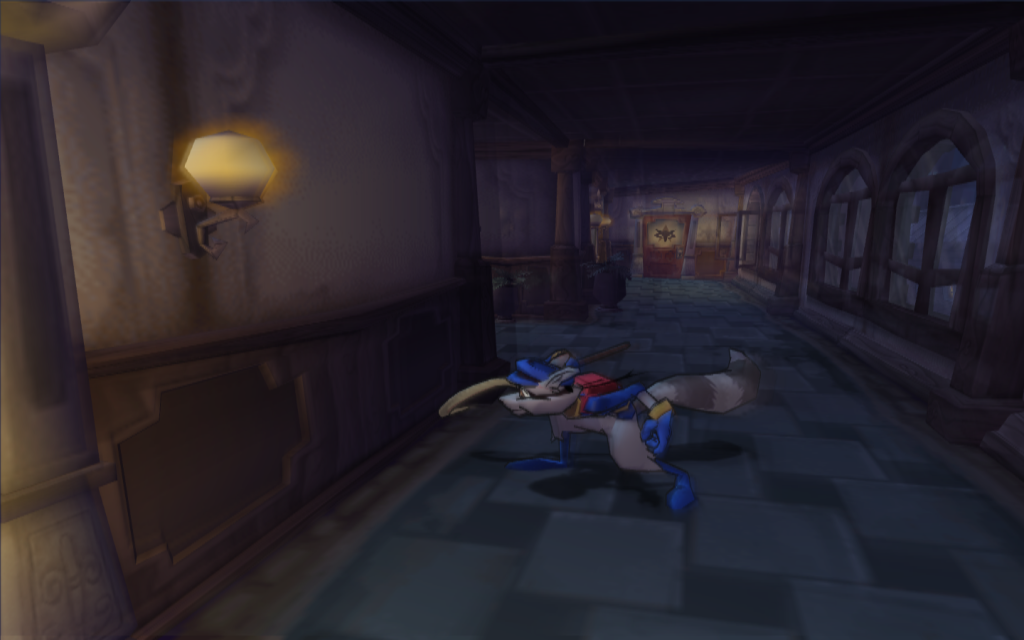 Here, I'm moving the camera, causing a heavy blur. It's quite noticeable but harder to see in a still picture. However, check out the door with the red icon in the back. It's double-vision!
If I have to, I'll play the game pretending that Sly Cooper is a hopeless drunk, but it'd be nice to get rid of the blur!
So far I've tried everything in the hacks menu, including Alpha and Skipdraw 0-4. 5 or above results in the game glitching out beyond playability.
Thanks for your time and thanks again for excellent emulator.