Whenever I watch a skit or when the screen "breaks" to launch the battle, the background image changes to this: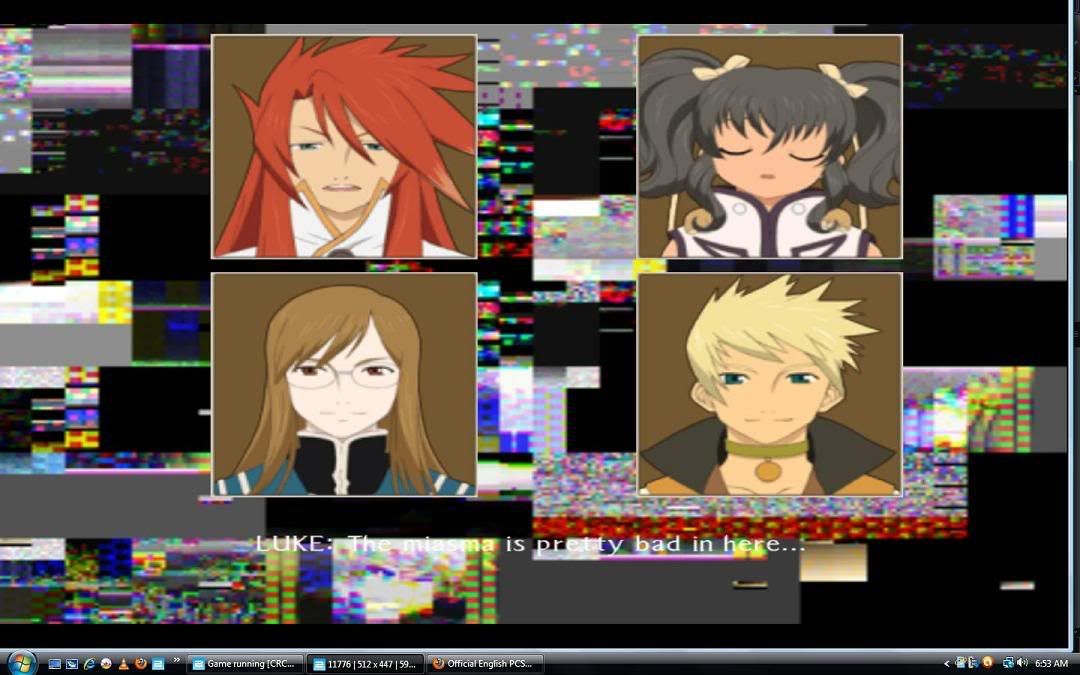 Before battle, no biggie. But I can't read the skits and it's a pain. The only other thing I can say is a problem is that during a few scenes, there's tiny shadow of the characters... kinda. Kind of a blur, but more like a double-image faded into the background. Not really worried about that, but any ideas would be nice.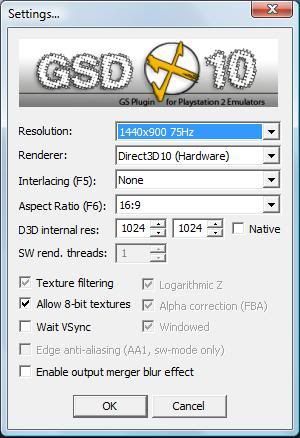 That's my graphic settings and it runs at 100%, 99% of the time.
But for the sake of thoroughness:
Intel Core2 Quad 2.66ghz
4g RAM
Geforce 9800GT
On a seemingly unrelated note, notice how the PCSX2 screen is a little up and to the left on my monitor? I can't move it from there. I want that resolution, but just to the side a little. Any ideas on that?
And thanks to anyone that tries to help.