recently just set up PCSX2 for the first time, i dont know if ive dont it right, but this is (almost) the only error i get...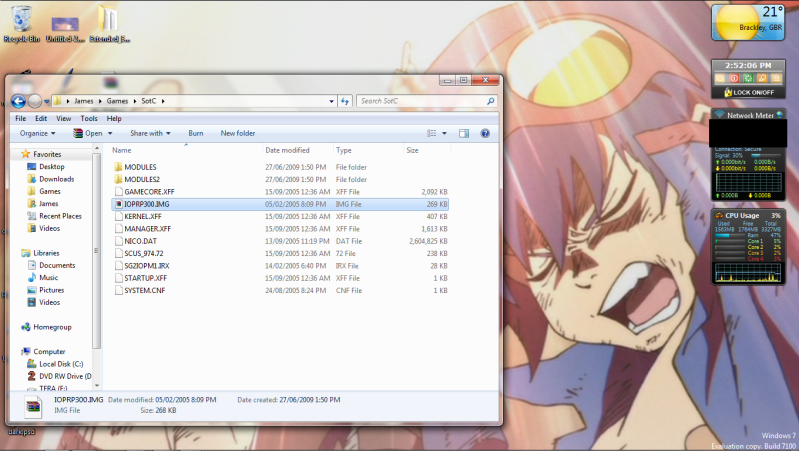 [Screenshot of the folder i put the files from the disc in, is this correct? as in are all files present, correct and of the right type?]
I took the files from my Shadow of the Colossus disk, having used emulators before i assume an IMG,ISO or similar file is needed, i have mounted that img using VirtualClone drive to clone drive F. In the configure menu of PCSX2 im using P.E.Op.s CDVD (CDDA mod) 1.3.0 to run said mounted img file. The welcome screen boots up fine, with a little flicker, but i feel confident i can sort that out in due course.
However after the initial welcome screen and jingle, it reads the mounted img file as an Audio CD and no amount of fiddling thus far has resolved this.
any help would be great, tell me if you require any additional info.