Well, I can't find any other threads with the same problem so here it is:
I ran into that glitch where FFX crashes to desktop in the al bhed home. I found it its fixed on the beta so I download it and install it. Now I can't open FFX the plugin crashes or doesn't open the game. I find a thread telling me to try peops CDVD plugin instead and then Vista's DEP keeps making the beta crash to desktop. DEP won't let me add the program to the exceptions so I end up having to turn off DEP completely. Now that thats out of the way the beta crashes to desktop anyway every time I try to open FFX off of my mounted drive. It worked in the previous version. Except for the whole crashing to desktop thing.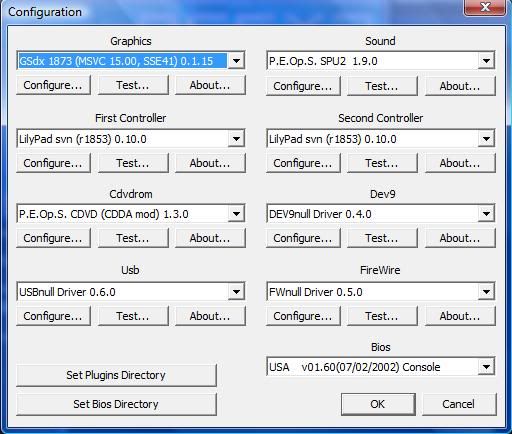 Config
Intel Core 2 Quad 2.33GHZ
Nvidia GTX260
8GB of Ram
1TB Hard drive
---
Oh and also the emulator starts up fine when just running the bios like running a PS2 without a disc.