Hey there! I'm running Kingdom Hearts on PCSX2 build 1.4.0, using the 60fps patch, and the game runs superbly, however I've noticed that during scenes that have voice acting, they tend to overlap voices at times, and I'm not exactly sure what settings may be the best to prevent that from happening, while keeping the 60fps running smoothly.
Here are some screenshots of my current settings that I've made changes to, everything else is set to default: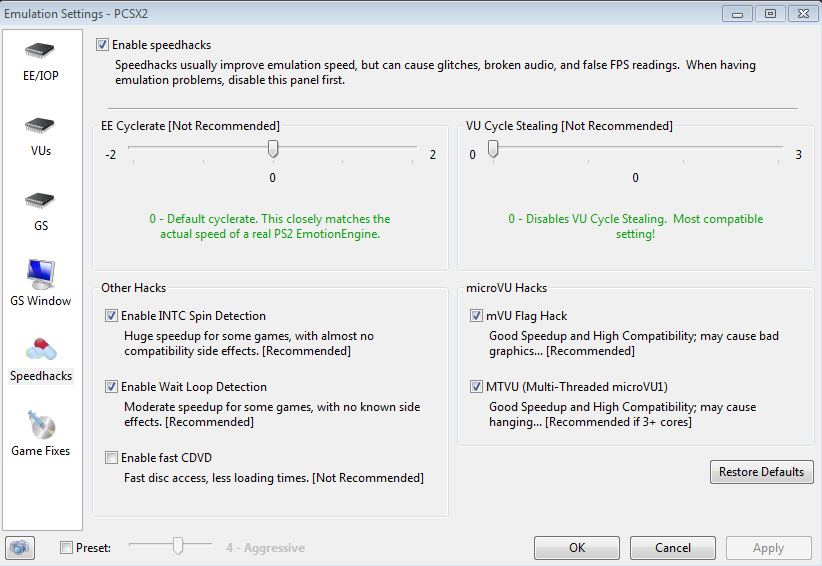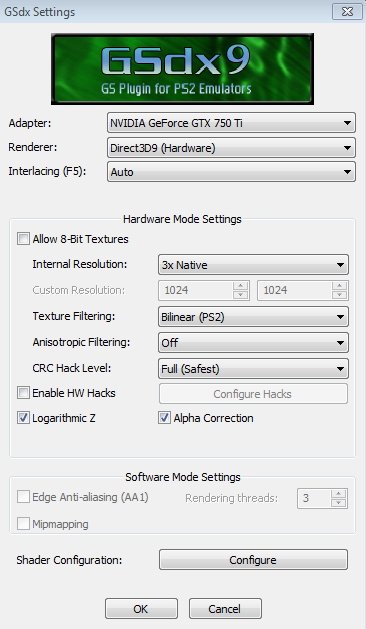 As for my computer specs, I'm running an AMD FX 8350 Eight-core 4.0GHz processor, NVidia GeForce 750 TI @4GB, and 8GB RAM.
I'm pretty dumb when it comes to this stuff, so if any more information is needed, let me know! Thanks for looking over this!