I am currently playing KH:FM+, and I got up to Tron's world. However, I keep crashing when I try to interact with this computer.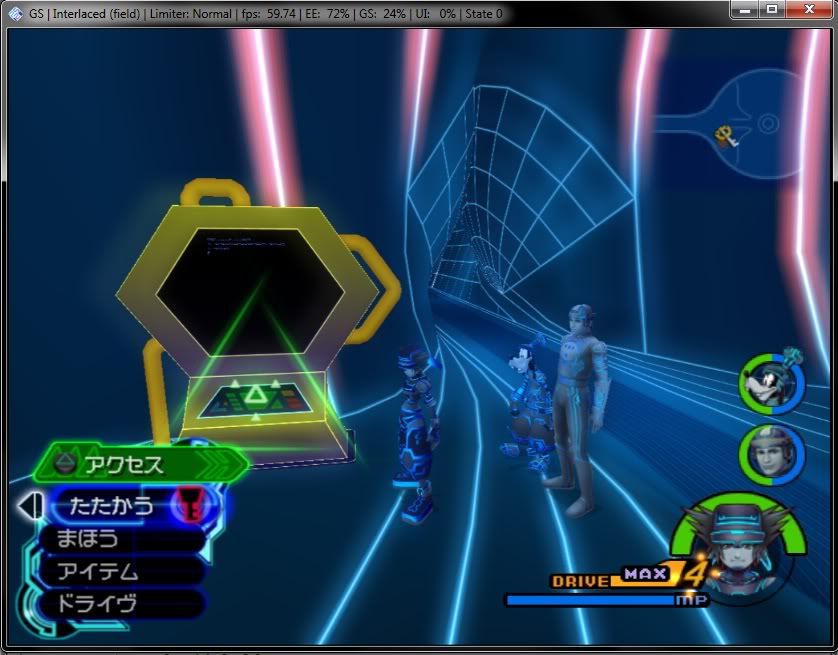 This is what happens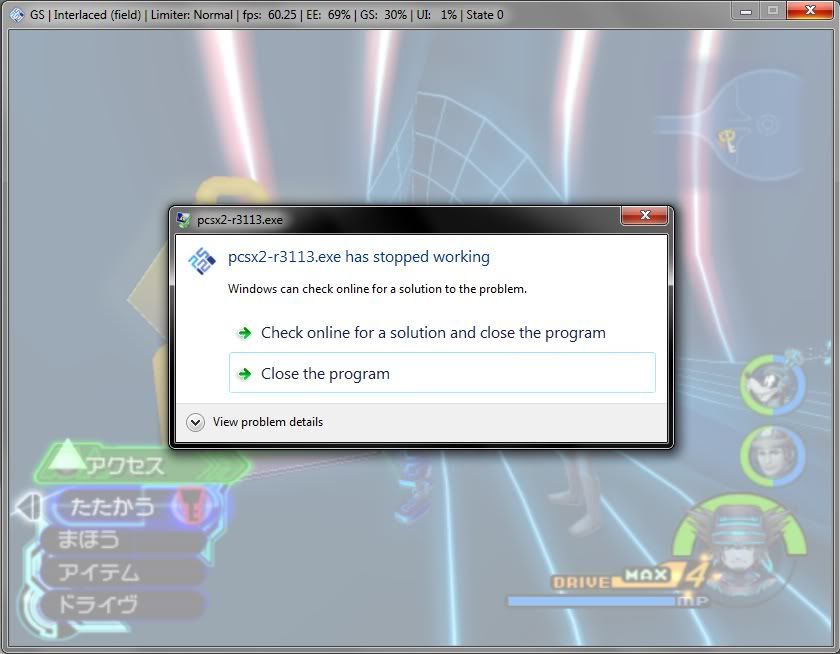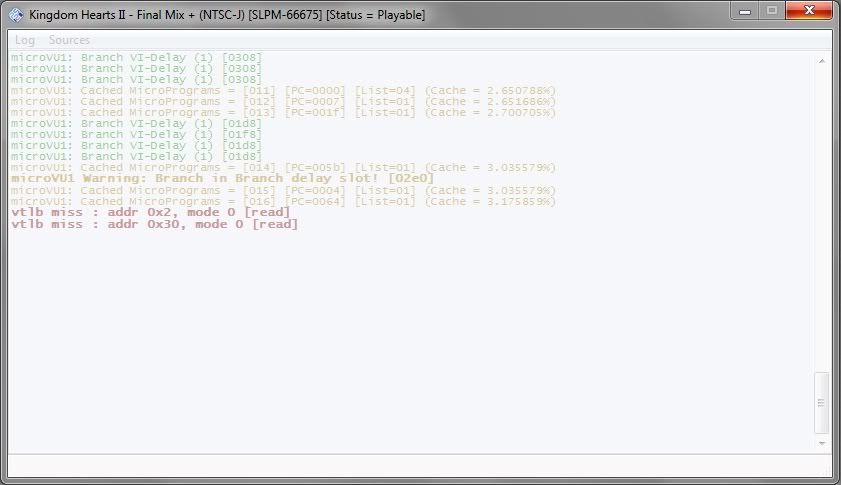 Specs (from console) -
Quote:PCSX2 0.9.7.r3113 - compiled on May 29 2010
Savestate version: 0x8b430000

x86-32 Init:
CPU vendor name = GenuineIntel
FamilyID = 6
x86Family = Intel® Core™2 Duo CPU E7200 @ 2.53GHz
CPU speed = 3.500 ghz
Cores = 2 physical [2 logical]
x86PType = Standard OEM
x86Flags = bfebfbff 0008e39d
x86EFlags = 20100000

x86 Features Detected:
MMX.. SSE.. SSE2.. SSE3.. SSSE3.. SSE4.1
Remaining Specs -
Quote:2GB DDR2 RAM
ATI HD 5870
680i LT chipset
Plugins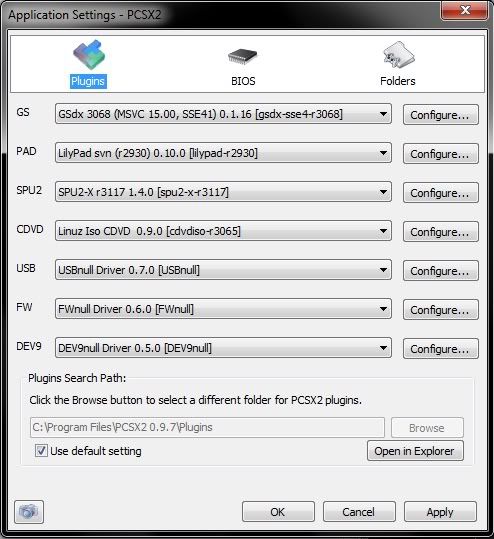 Is there a fix for this?
Thanks in advance.