Hi, I'm playing MGS: 3: substance in pcx2 0.96. I'm using the plugins that came within the emulator (GDSX SSE 3).
1.The game is running good, a little slowly because of my CPU, but playable. But I've got some texture bugs problems, graphics corruption in monitors or water like in the picture: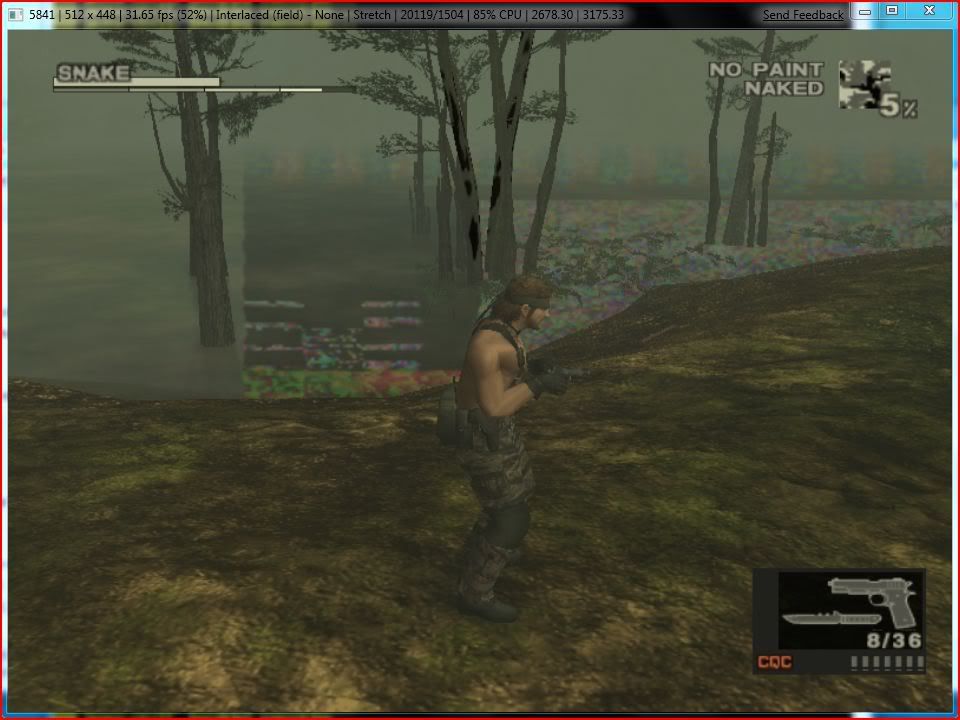 2.Another problem is in the Thermal Googles, in the game on PS2 the texture of the visible things in Thermal Vision is red, orange e white (something like that), in the emulator is only White.
3.And, the last one I've noticed, is that in the radio, i can't see the picture of the person I'm talking with, like happens in the ps2.
I don't know if the problem is in the pcxs2 or in the plugin. There's something that I can do to resolve this problems?
Thanks!