09-14-2012, 01:45 PM (This post was last modified: 09-14-2012, 01:45 PM by XSquareStickIt.)
Hi all. I'm having a problem with my Metal Slug Anthology (known as Metal Slug Complete in Japan) game. I can run all the other 6 titles, from 1-5, including X fine, but when I get to this screen...
And press X, the screen just turns black. No audio. No video. No anything. Even after a long wait, in contrast to the other titles, where I'd be given a loading screen.
I know I'm not the first to have encountered this problem, but I ran a quick search and I couldn't find a thread with a definitive solution to the problem. Below are my machine's specs and the logs. Unfortunately, I'm not very knowledgable on computers, so I can only say what I know. For now I just need the game to run. I'll deal with any possible slowdowns at a later date.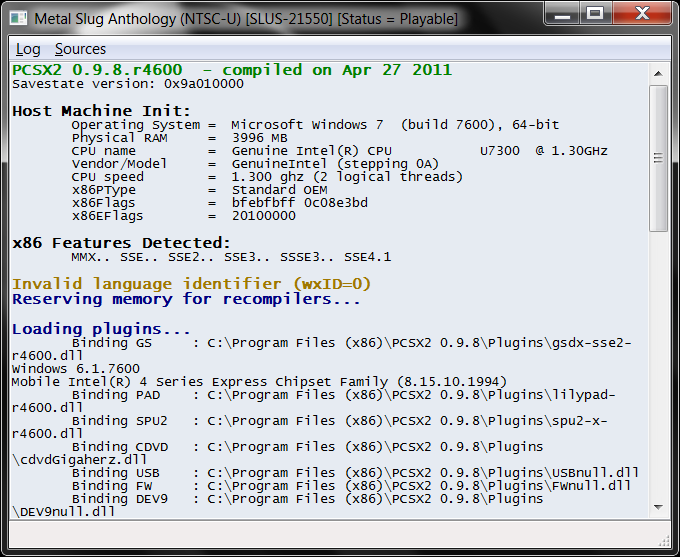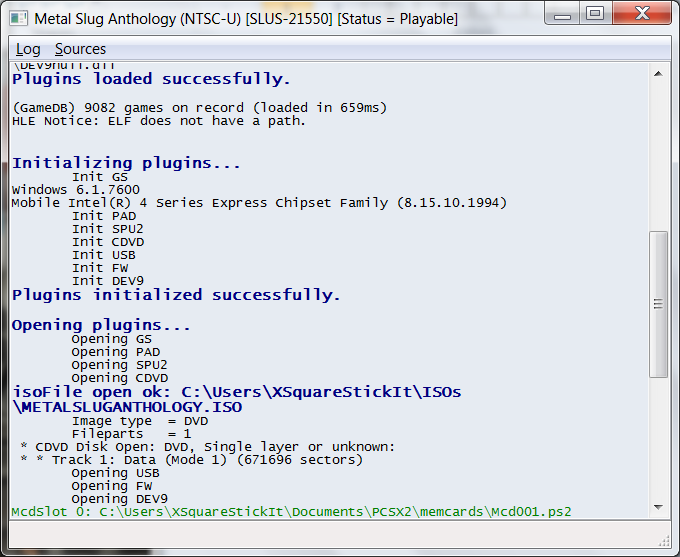 Processor: Genuine Intel® CPU U7300 @1.3GHz, 4GB RAM, 64-bit OS.
Any help is appreciated. Thanks in advance!