07-15-2009, 02:33 AM (This post was last modified: 07-15-2009, 04:23 AM by DarkFlip22.)
I was checking most of the threads here,the FAQ and youtube in customizing it myself to make my games better and in the end it does work but it's still laggy. It's in between Normal - Bad.
Here's screenshots of my settings and my computer graphic data.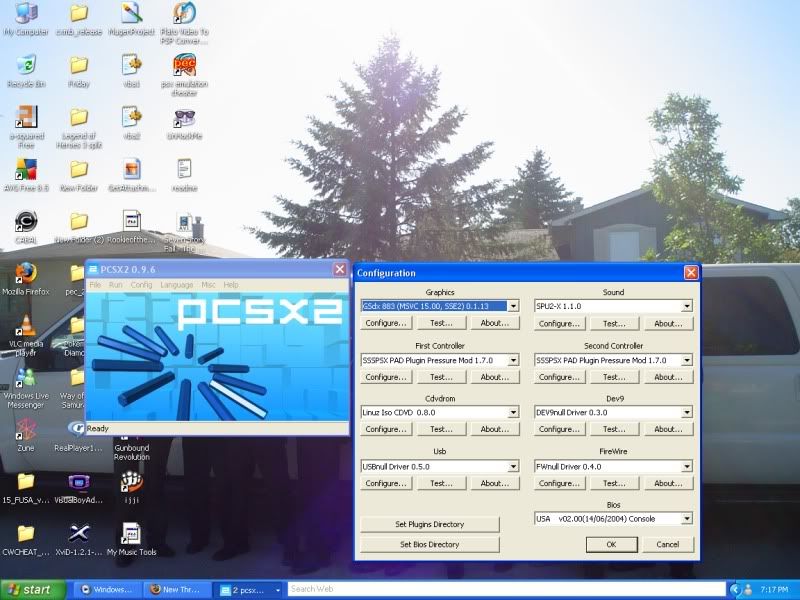 My Video settings are....
Resolution: Windowed
Renderer: Direct 3D9(Hardware)
Shader: Pixel Shader 2.0
Interlacing: None
Aspect Ratio: 4:3
Check marked in the BOX are Texture Filtering, NLoop Hack, Alpha correction.
My Audio Settings are...
Module: 1-Xaudio2
Nothing check marked.

This is my CPU information.
I am using Windows XP
My speed hacks...
X3 Cycle Rate
INTC Sync Hack
Enable IOP X2 cycle rate
Wait cycles sync rate
My Advanced option...
Round modes
-Chop/Zero
-Nearest
Clamp modes
-Normal
-Normal
What's checkmarked in the Box...
-2 De normals are Zero
-Flush to Zero
Just some advice I could use to make it slightly better IF possible. There something you want to see and know about let me know.
Thanks.
P.S: if this is in the wrong Section I apologize.