Hi everyone, i'm new to this so go easy on me if i got this in the wrong section.

Basically the problem i have is that i'm trying to run my Metal Gear Solid 3: Subsistence game on my pc using Pcsx2 version 0.9.8, and when i try starting the game, it shows the first screen fine and at a good speed. But when i get to the next screen which is the 'Playstation 2' one, it freezes and the name jumps down to the bottom of the screen.
Here's a screenshot of the problem: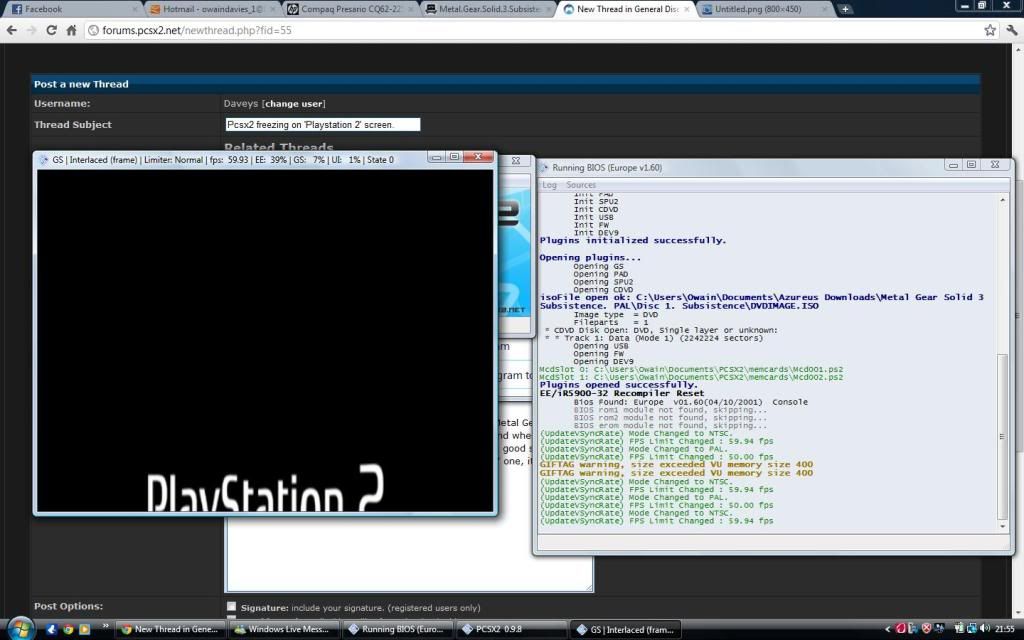 And my Pcsx2 Config: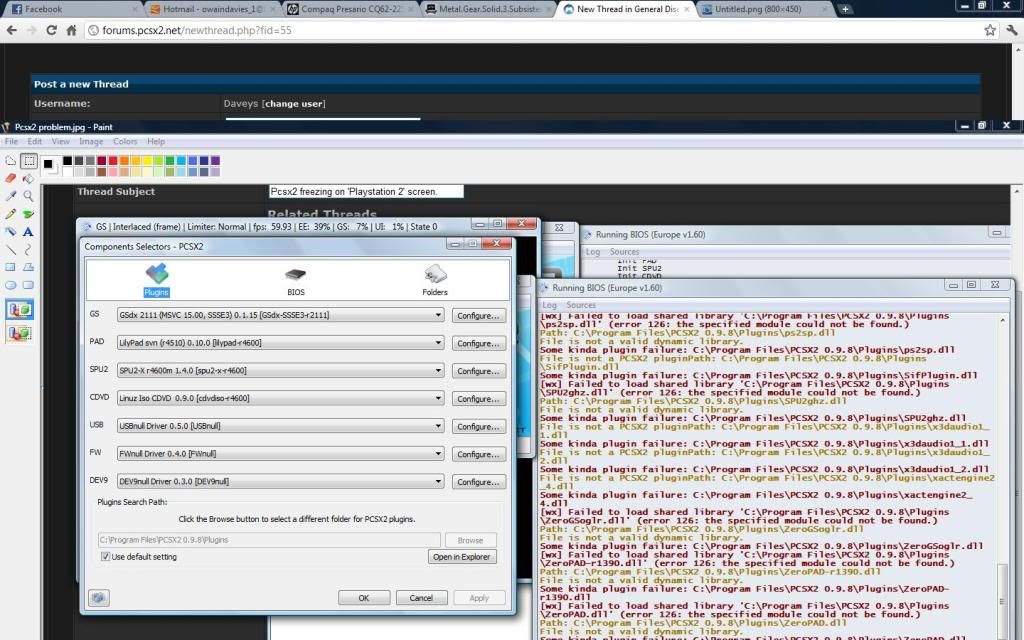 My system:
Windows Vista Home Basic 32 bit
Intel Celeron Dual Core Mobile Processor T1600 (1.66 GHz)
2GB Ram
160GB HD
Any help on this subject will be very gratefull
Thanking in advance!