09-05-2015, 10:25 AM (This post was last modified: 09-05-2015, 10:26 AM by BouncingBreasts.)
Hi, I reported this
thread
3 months ago.
Now with the version : pcsx2-
v1.3.1-1071-ge2f1ba

f
-windows-x86
The user interfaces of the game are all hidden as the pictures below :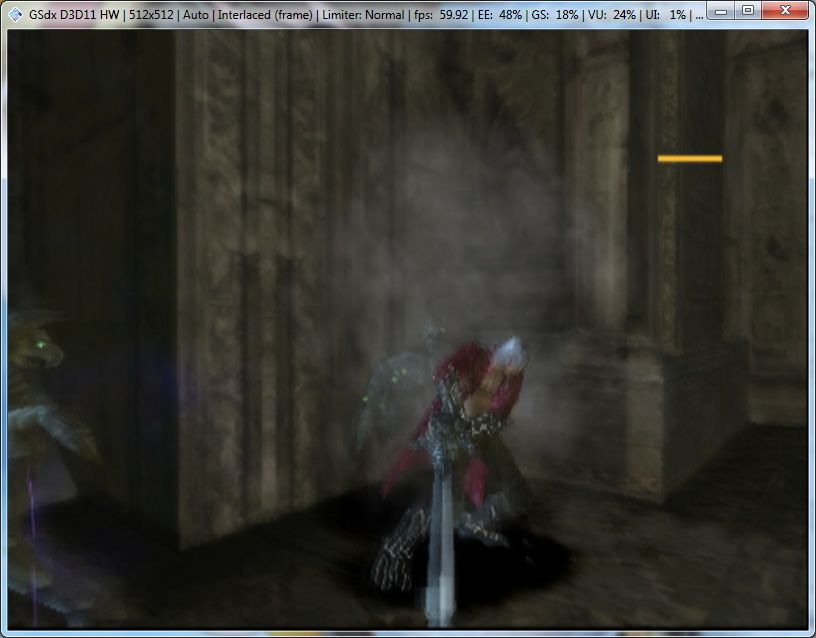 GS Dumps :
- 
DirectX 9 : Dropbox
-
DirectX 11 : Dropbox
Explain :
There is no health bar on the upper left of screen, no weapon's icon on the lower right and lower left corner of the screen when I press L2/R2 to switch weapons. Stylish rank on the upper right of screen only shows the bar but not showing the words like : Dope, Crazy, Alright etc.
Tried both DirectX 9 and 11, they're all have the same issue.