System Specs:
MSI GX630 (Gaming laptop)
AMD Athlon X2 QL-62(2.0GHz)
4GB DDR2
Video Memory 512MB
GPU/VPU NVIDIA GeForce 9600M GT
Video Memory Dedicated 512MB
Memory 4GB
Problem:
I installed PCSX2 for the first time and having trouble running my first game SOTC. I mounted my ISO with PowerISO and set the corresponding source drive and then when I hit run CD/DVD a new screen appears but its just black.
However I'm getting some information on the top bar of the screen:
3030|640 x 448|36.81 fps (59%)| Interlaced (field) - None| 4:3|0/0|7% CPU|0.00|0.00
My BIOS seems to be correct since it says BIOS version 2 and it executes on the bigger screen (ExecuteBIOS complete)
Here's the last info that was logged on the big screen:
ld: start: argc:1
ld: arg 0: cdrom0:\SCUS_974.72;1
wait gs init
Here's also my configuration:
Also, when I use Run > Execute the Playstation 2 interface boots up but I can't seem to interact with it.
One last thing, how do I connect my PS3 or 360 pad on Lilypad? I see them on the Device Diagnostics but have no idea if it's connected or not: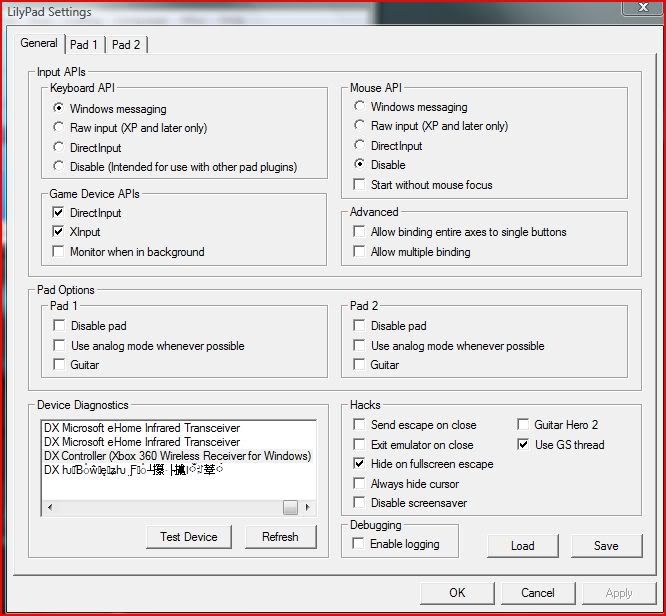 Thanks guys.