Maybe this should go in General Support, as it seems to be the PCSX2 setting messing up, rather than GSdx's setting. If so, could a mod move it? Cheers.
Okay, so this is a curly one. Just recently, I've been unable to get the custom window size (is running at full screen, it's just the setting in Config>Emulation>Window) to stay above 1032 high. Windows resolution is 1920x1080 and other Windows games run happily at 1080p.
Basically, I'm trying to set 1440x1080, but it doesn't apply to the window. When I close/re-open the application, it reverts to '1440 x 1032.' There are no irregularities in the log and it manages to revert even if I set to 1440x1080 in the UI ini file and lock it as read-only.
Here's a few details, if you need more, just say so:
- Windows 7 Pro x64
- Phenom II X4 965 - SSE2
- AMD 6950 1GB - Catalyst 11.09
- PCSX2 0.9.8, GSdx SSE2 4600
(had the same issue with PCSX2 0.9.7 and its respective GSdx)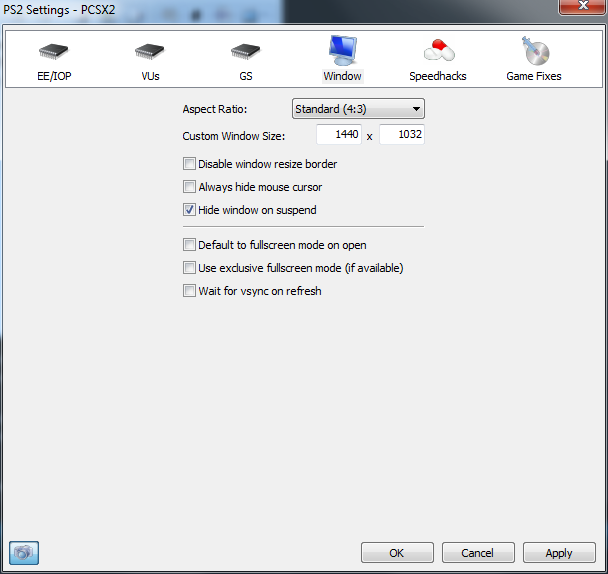 Unless it's a GPU driver (stock settings, btw) issue, I'm out of ideas. I have a fresh copy (binary. Makes it easier from drive-to-drive) of PCSX2 with only my Lilypad config copied over.
Any ideas?
Thanks.