I will post the pictures first in case someone knows what is going on and does not need my specs etc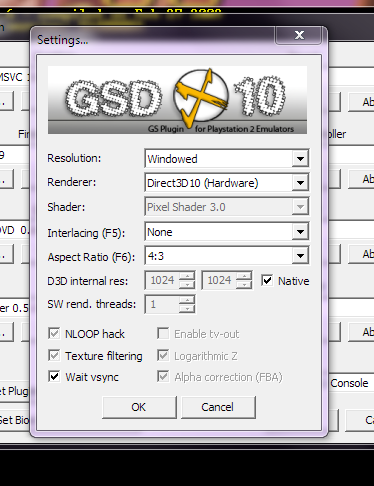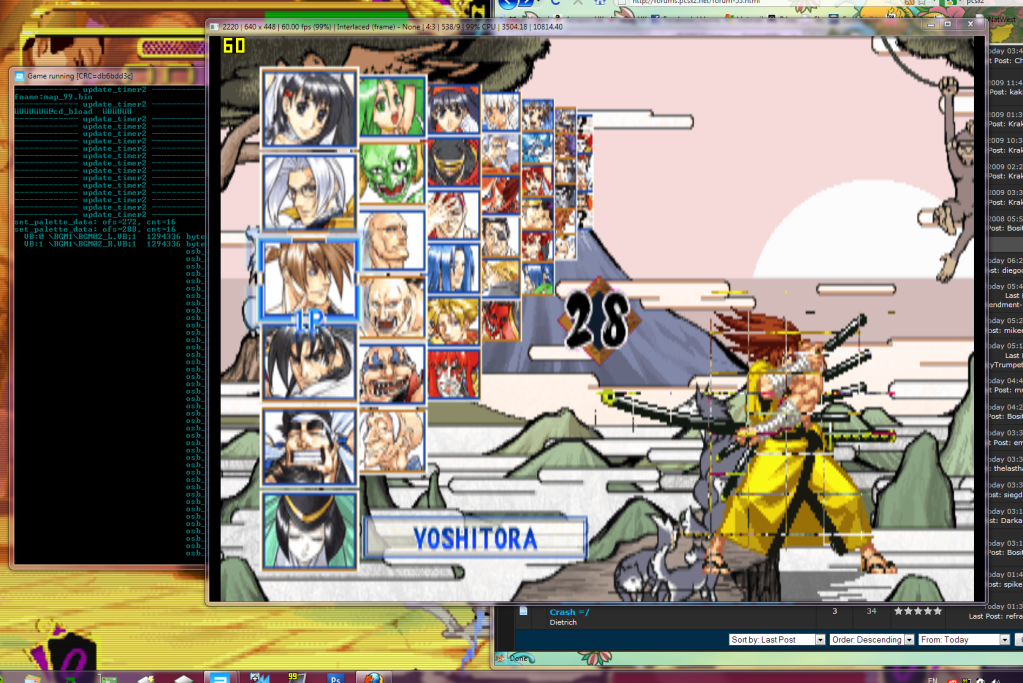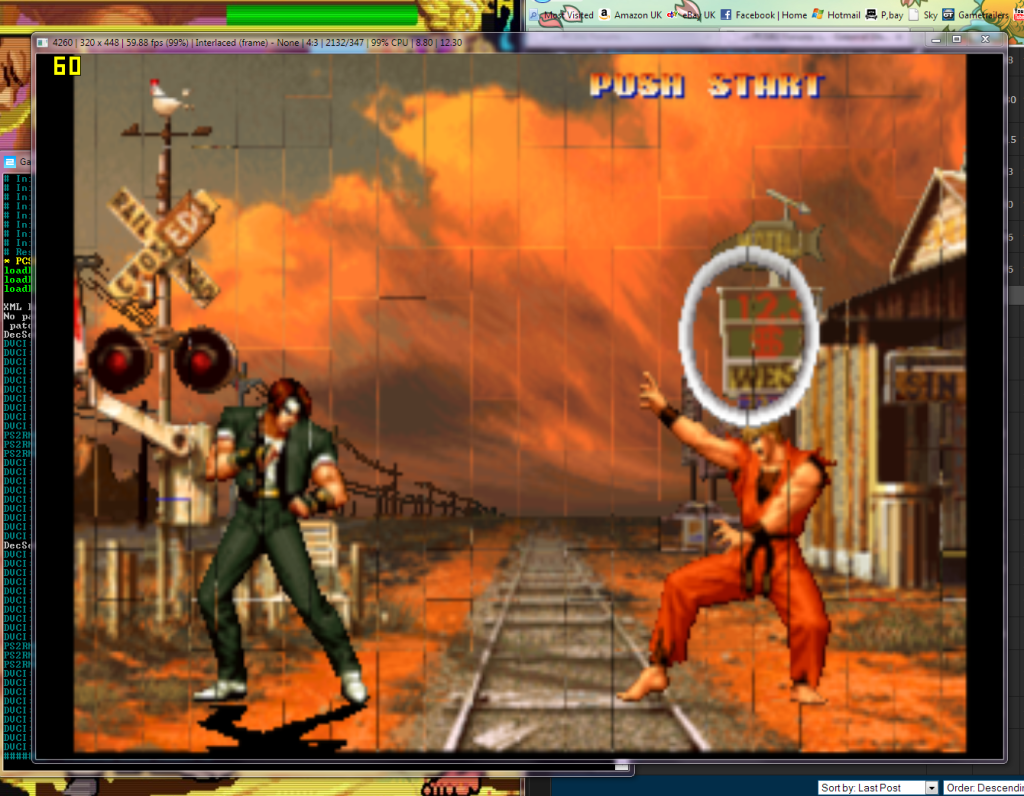 I seem to get this grid like effect on just a few games. Samurai spirits Tenka and KOF Orochi collection are the two pictured.
You can see my CPU specs in one of the shots as well as the settings I have for the graphics.
I don't understand why this is happening with just a few games.
If I use DX9 rather than 10 the grid effect does go away but my FPS drops from a steady 60 to 30 or less.
What else can I try to sort this out.
My GPU is an ATI 4870x2
I have 4GB or DDR3 ram at 1500mhz.
If I need to provide any more info please ask as I would love to get all this working properly.
Thanks for your time.