Hello all, when I load up my PS2 game (Haunting Ground) and play it, the screen turns weird. All the menus are fine and perfect, but it's the actual gameplay that's weird. Objects are turning pure black/white, sometimes I see transparent black and white lines on the screen or the screen just turns bright orange altogether... what can I do to solve this problem?
My laptop specs:
Vista 32bit Home Basic
Intel Celeron Dual Core 2.2ghz
3GB RAM
DirectX 11
Mobile Intel 4 Series Express Chipset Family
I am using version 0.9.6 (I used 0.9.7 (the public beta) but I had the same problem and I read through the forums here that using an old setup will fix it... clearly not) just so you know, using the
GSdx MSVC 15.00, SSE2 0.1.4 graphics config.
I've tried disabling VU Skip, using and not using native resolutions but the problems I describe occur when I choose different options. Also, my FPS is around 20fps.
Here's an example screengrab: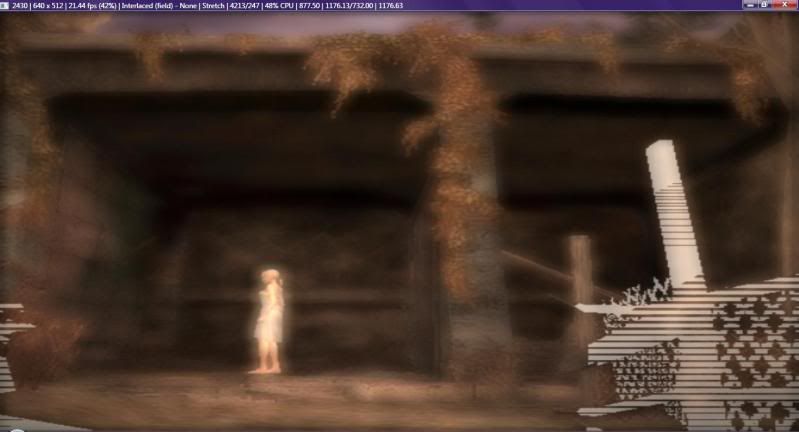 Help please?