03-01-2013, 01:15 AM (This post was last modified: 03-01-2013, 01:43 AM by FallenAngelX.)
Hey all

Firstly pc specs
2500k @ 4.6GHz
Asus P8P67 PRO
4GB ddr3 @ 1333MHz
GTX 670
64GB Crucial M4 SSD
500GB Samsung F3
1TB External USB 3.0 HDD (PCSX2 is installed to this drive, if that makes any difference) - It is currently connected to a usb 3.0 port giving speeds of around 100mb/s
WWE Smackdown Vs Raw 2011
The game gives me 50fps constant, how ever it will dip every 20 seconds or so in game, to 40, and the sound will stutter with it. I have tried turning off audio completely, turning off speed hacks, turning resolution down to native, turning on all speed hacks and none of which have resolved the problem, which leaves me stuck.
Here are my current settings with PCSX2 1.0.0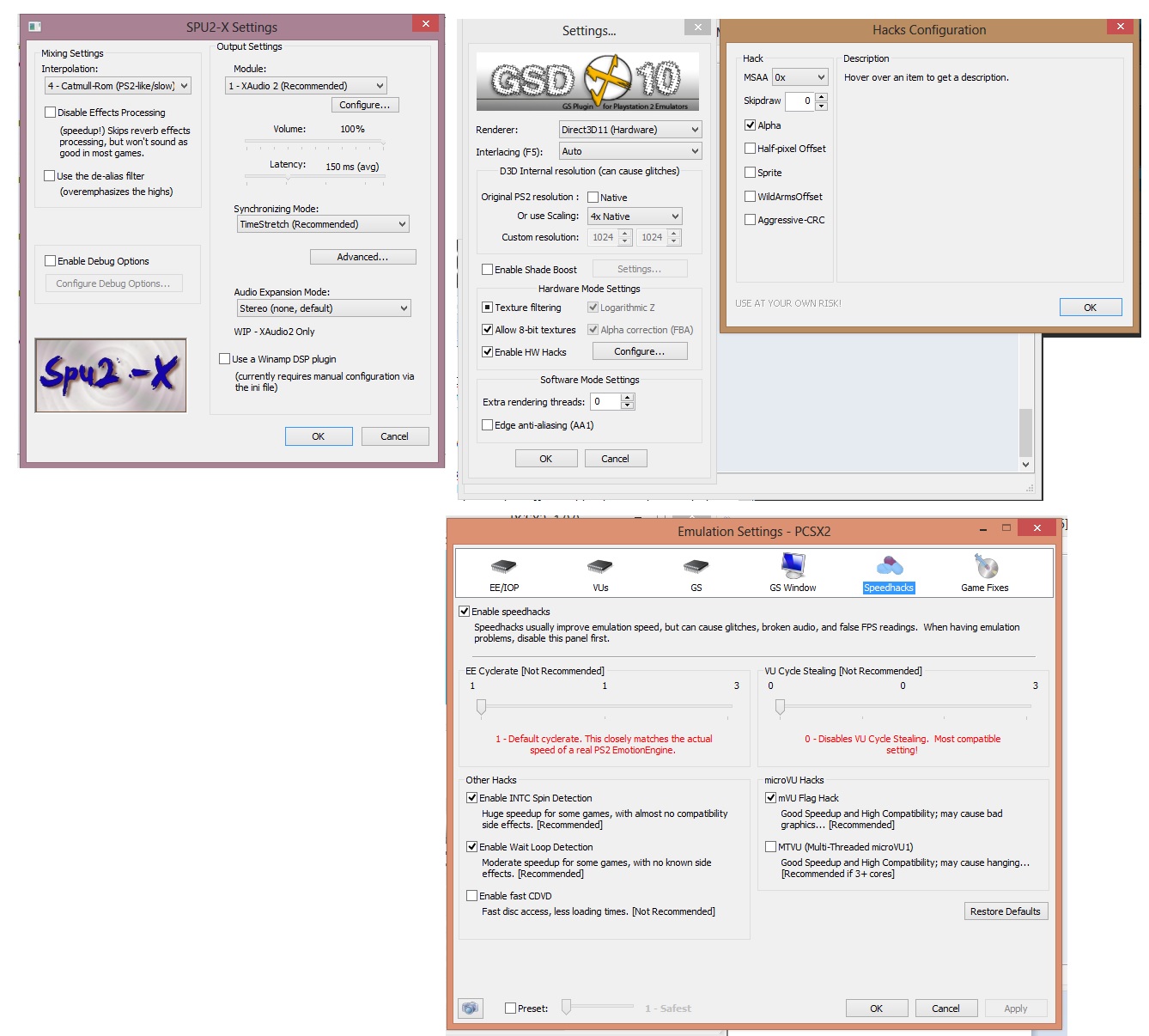 Is there something i am missing, How can this be fixed?
Thanks for your help

TLDR Version: SVR 2011 runs at 50fps most of time, has random dips to 40fps and sound chugs, unsure how to fix