Hai guys, I keep getting this error when i try to run .hack//g.u. vol 1 rebirth on pcsx2. Im searched high and low on the forums, ive found various threads about it but none with any solutions.
This is a ss of the error: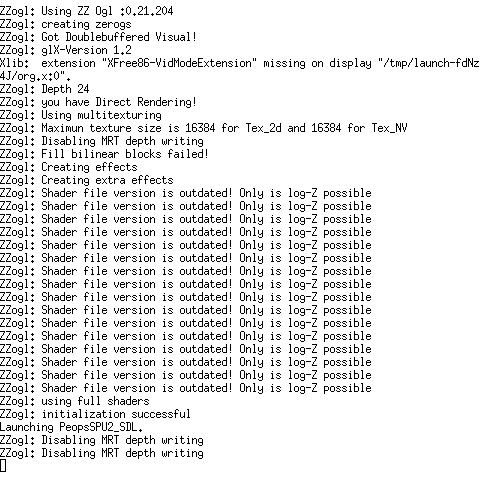 I have updated all the plugins to the ones available on your site. All I get is a tiny swishing noise and a black screen, nothing else happens. Can someone please help me with this?
These are my system specs:
Chipset Model: ATI Radeon HD 5670
Model Name: iMac
Model Identifier: iMac11,2
Processor Name: Intel Core i3
Processor Speed: 3.2 GHz
Processor Interconnect Speed: 5.86 GT/s
System Version: Mac OS X 10.6.5 (10H574)
Its running on snow leopard btw. Help would be seriously appreciated thx.