hello.
i have a little problem with the saves of the emulator..when i play Persona 3 fes and load the save [via F3] everythings going ok...after a black screen the emulator restart himself somehow,i know its a little weird but i explain it with pictures:
that the image from i load the save state that i previously used the last time.
however,every things goes well before they show me the exp/items i got from the enemies,but after pressing X that what happens: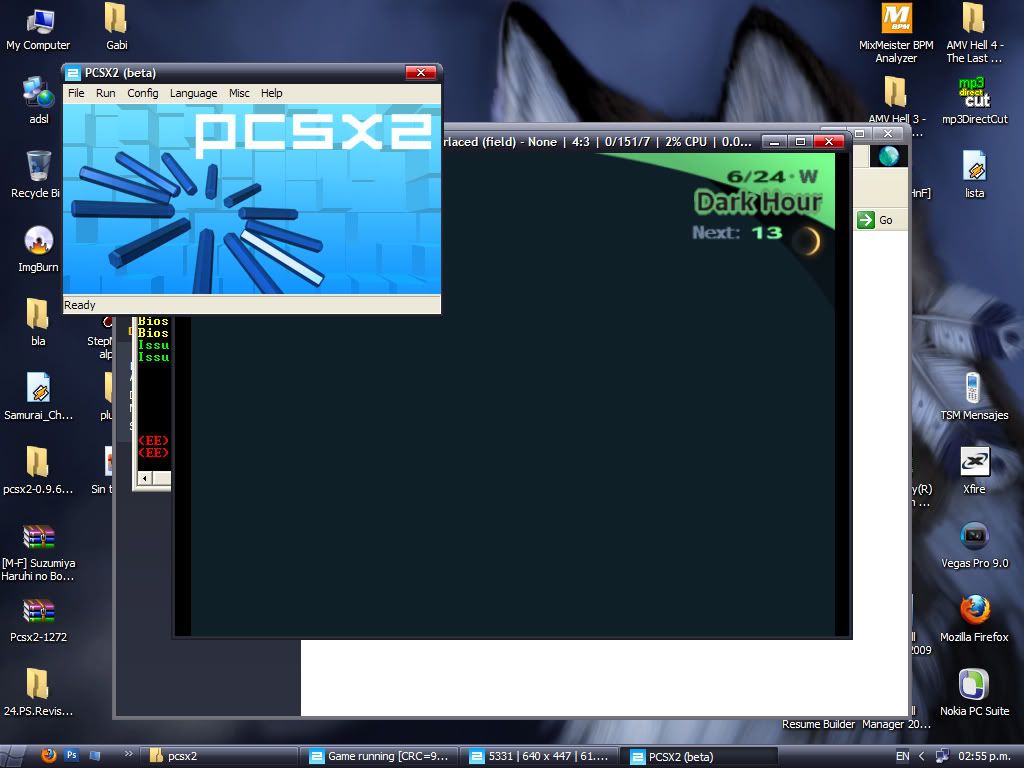 the emulator restart himself somehow.
but i take a look to the game running and that what appear: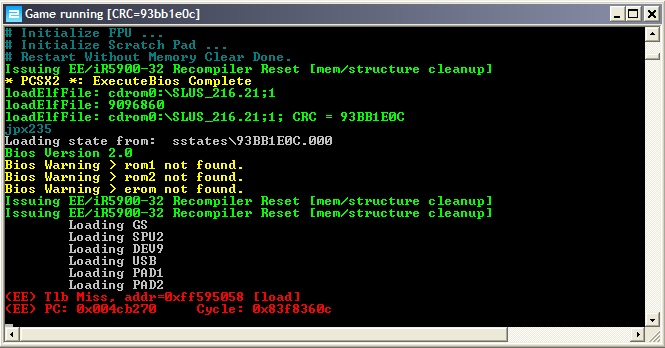 i dont know what the hell is going on...i always played the game with saves states and that never happened me before.
and i dont think this is a problem of the configuration of the emulator,i used the "
How to play "Shin Megami Tensei" Games (Guide)
" to change the configuration,but after i finished i never touch them again ever.
i intented it with the pcsx2_1272 and with 0.9.6 and the same things going on.
please!!, help me!!.
thanks xD.