this is my new question. um.. i encountered 2 kinds of freezing problem in this game. One is after the battle (but can be fix by pressing the start button 2 times), and the second one is when you go or enter the next screen where the screen turns black. It freezes when the black screen doesn't fade, it remains black).
is there a way to fix this 2 kinds of freezing problem in shadow hearts 2 covenant?.
thanks in advance for your help.
--------------------------------------------- <<------------ SEE I SEPARATED THIS PART BECAUSE THIS IS THE PREVIOUS QUESTION?!?
(THIS IS THE QUESTION THAT WAS ANSWERED BY SHADOWLADY BELOW.)
Previous Question : "Shadow hearts 2 graphic glitch in battle".
here is the screenshoot: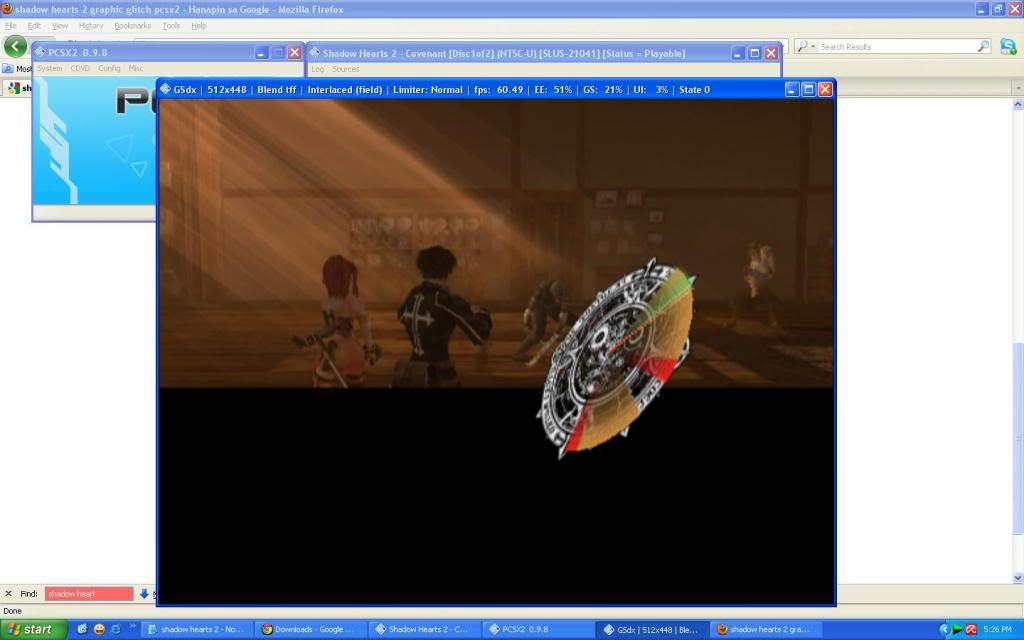 it has a black graphics glitch below the middle of it...
im playing 0.9.8 and its in 59-60 fps.
anyone here who knows how to fix this graphic glitch? i thank you in advance for your help.
---------------------------------------------------------------------------------------------