I'm sorry if this is stupidly simple, but I can't figure out this problem...
I can load up the game fine and get to the main menu
I hit my start key (Enter) and it asks me if I want to create a save slot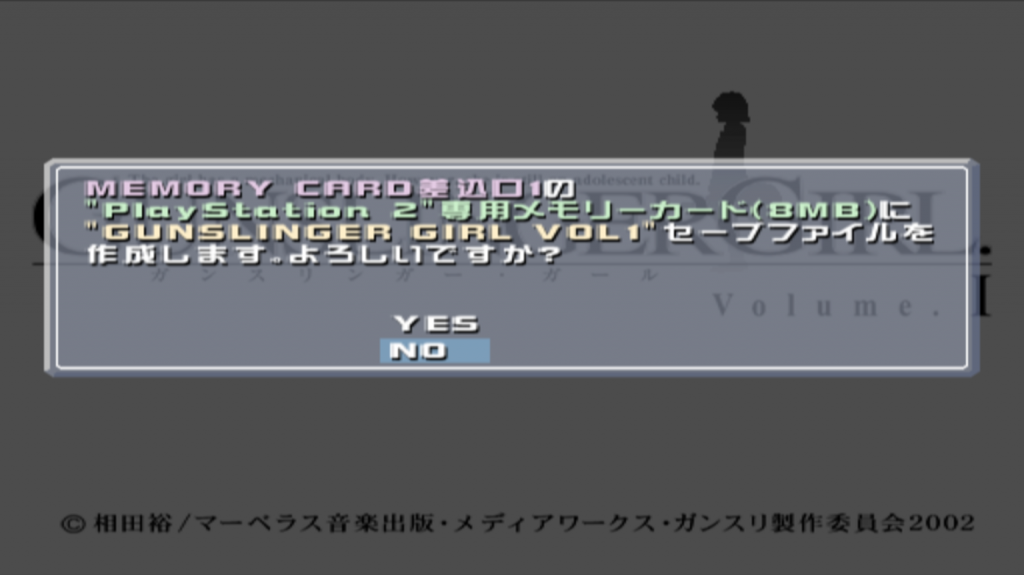 and then it asks if I want to play the game.
but when I hit yes (or no) it returns me to the main menu "Press START" screen and repeats the save spot thing when I hit start again.
I have checked the compatibility tables and Gunslinger Girl Vol. 1 is completely compatible and it appears that other people are not having any problems with it...
If you could walk me through a few possible things I might be doing wrong I would really appreciate it!
Thank you in advance!